Join TinkBird at the North Carolina Primary Care Conference June 26th & 27th!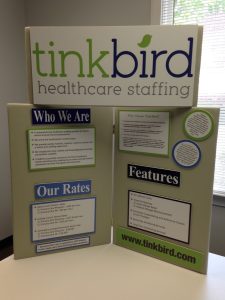 TinkBird is excited to attend the North Carolina Primary Care Conference today, June 26th and tomorrow, June 27th from 7:30am until 4:00pm in Cary, NC! Hosted by the North Carolina Community Healthcare Association (NCCHCA), the conference "brings together a wide constituency of local, state, and national partners that are dedicated to providing quality health care to the citizens of NC." The NCCHCA's mission is "to promote and support patient-governed community health care organizations and the populations they serve." With a strong focus on actively working to advance this mission across the state, the NCCHCA represents the interests of North Carolina's health centers to federal, state, and local agencies and officials. TinkBird is one of only three official partners with the NCCHCA and has the only medical staffing partnership.
Will you be in attendance at today's conference? If so, make sure to drop by our booth to grab some official Tinkbird swag and meet our awesome staff!