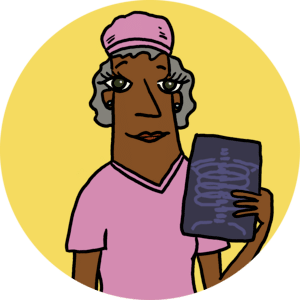 MD/DO – Ophthalmologist – Greenville, NC – Locum
Job Code:

1291

Job Type:

All

Degree Requested:

Physician

Specialty Requested:

Ophthalmology
TinkBird Healthcare Staffing is actively a seeking Board Certified Ophthalmologist to help provide call coverage ASAP ongoing for a medical center in Greenville, NC while recruiting for permanent placement. 
Brief overview of job: 24 hour call coverage needed for all inpatient hospital and emergency room consults (inpatient and outpatient coverage), including evaluation and surgical treatment of trauma patients at Trauma 1 center. Doctors with perm interest are a plus. Privileges will be at a 974-bed level 1 trauma center. No ICU/ Critical Care duties and no ER backup duties.
Dates of Coverage: ASAP as soon as credentialed.
2022 Call Schedule:
February 4-February 10
February 11-February 17
February 18-February 24
February 25-March 3
April 1- April 7
April 8-April 14
April 15-April 21
April 22-April 28
April 29-May 5
June 3-June 9
June 10-June 16
June 17-June 23
July 22-July 28
July 29-August 4
August 5-August 11
August 12-August 18
September 16-September 22
September 23-September 29
September 30-October 6
October 7-October 13
Degree Requested: MD
Experience requested: At least 2 years
Do you have a supervising MD (mid-level only): N/A
Willing to pay for provider's hotel: Yes

How many providers on site: Strong OR and specialist support (trauma, neurosurgery, general surgery, etc)
Schedule: 7a-7a, 24 hour call
Patient Load: 5-6 patients/day
Age Range: All ages
Specific Dress Code: Scrubs
Any procedures performed: Repair ruptured globe, repair eyelid lacerations, remove corneal foreign body
 Perm Interest a Plus!
EHR/EMR: EPIC
Orientation: 1 day paid orientation prior to starting shift
Phone/Video interview before confirmation: No
Need 3 written references with last clinical contact date within the last 12 months to apply
To apply, please contact our group ASAP via text, email or call Lindsay 919-473-6998; Lindsay@tinkbird.com