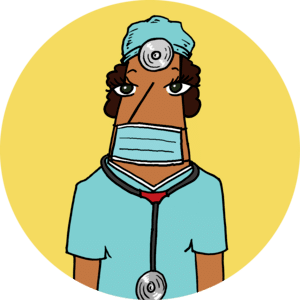 Emergency/ Forensic – NP/PA- Locum – Charlottesville, VA
Job Code:

1359

Job Type:

Locum Tenens

Degree Requested:

Nurse Practitioner,Physician Assistant

Specialty Requested:

Emergency Medicine
TinkBird Healthcare Staffing is seeking a locum Advanced Practice Provider in Emergency Medicine that is skilled in forensic exams in Charlottesville, VA starting asap.
 Please see details and how to apply below.
Brief overview of job:
The Forensic APP is a board-certified Nurse Practitioner or Physician's Associate who will be expected to provide exemplary care of patients whom have experienced child abuse (physical and sexual), elder abuse, domestic violence, sexual assault, strangulation, and human trafficking.
He/she will be expected to collect evidence of said crimes following evidentiary as well as chain of custody requirements for the Commonwealth of Virginia.
The Forensic APP will oversee continuing care of all Forensic patients after the initial emergent response. This includes seeing the patient in outpatient clinics for follow-up visits, medication management,  lab result review and action as needed, STI counseling/education, and coordinating referrals to specialty services as needed.
The Forensic APP will collaborate with community partners to ensure optimal patient outcomes including but not limited to case reviews, advocacy services, and mental health support. Frequent testimony in court is an expectation of this role. There is an on-call requirement.
Dates of Coverage: ASAP ongoing
Hours each day: On call willing to work with candidates with schedule
Lunch hour: Yes
On Call schedule: 24 call
Degree Requested: PA/NP
Experience requested: Forensic Exam experience preferred
Specialty: Emergency
Board Certification required: Certified
Do you have a supervising MD (mid-level only): Yes
Certifications Required: None
Minimum requirements
Board-certified as an NP or PA – ability to see all ages
Clean background check
Preferred requirements
Experience as a Forensic APP
Documentation of completion of adult sexual assault examiner training program
Documentation of completion of pediatric sexual assault examiner training program
Documentation of Intimate Partner Violence Examiner training program
Documentation of completion of Danger Assessment training program (IAFN IPV program includes Danger Assessment training)
Documentation of completion of strangulation examiner training
Documentation of completion of at least 20 hours of child abuse (predominantly NAT) specific training, such as that offered by MRCAC
SANE-A and SANE-P certifications (only available to nurses, so PAs would not have these)
EMR/EHR system:
How many providers on site:
Support Staff: RNs
Patient Load: 500 patients a year
Age Range: All Ages
Specific Dress Code: Scrubs
Mileage Reimbursement: Yes
Flight: Yes
Hotel: Yes
Phone/Video interview before confirmation: Yes
Facility Timeline: Can do emergency privileges
To apply please inquire with Lindsay@tinkbird.com/ 919-473-6998- can call or text!