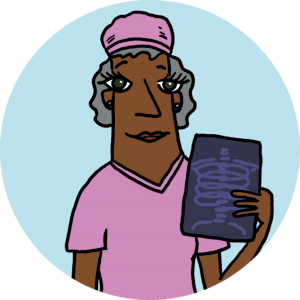 MD/DO – Emergency Medicine – Roanoke Rapids, NC – PERM
Job Code:

1237

Job Type:

Permanent

Degree Requested:

Physician

Specialty Requested:

Emergency Medicine
TinkBird Healthcare Staffing is seeking a BE/BC Emergency Medicine physician or Family/Internal Medicine Physician with Emergency Medicine experience to work in a hospital in Roanoke Rapids, NC. New graduates are encouraged to apply.
Roanoke Rapids is located in northeastern North Carolina close to the Virginia border. Whether you prefer downtown living or more rural lake living, Roanoke Rapids/Halifax County has the perfect spot to call home! Roanoke Rapids affords residents the comforts of small town living within close proximity to the beautiful waterways of North Carolina and Virginia including the Roanoke River and Lake Gaston. There is also the beautiful Roanoke Canal Trail where birders and nature-lovers can immerse themselves in regular, year-round sightings or Bald Eagles, Hawks, Barred Owls and Great Blue Herons. If you're a golfer you're in for a real treat as the area has plenty of choices to hone your skills including the 6,260 yard Par 72 course at Chockoyotte Country Club. Roanoke Rapids is a family friend community that offers affordable cost of living as well as a mild climate making it a great place to call home!
Job Type: Permanent, Full Time 
Specialty: Emergency Medicine
Provider Requirements:
Facility/Job Details
204-bed hospital that includes a medical staff of over 60 physicians. With a service area that includes Halifax, Northampton, and Warren counties, the hospital offers a broad range of medical and surgical services including 24-hour emergency care, primary and specialty care, and diagnostic services.
26-bed Emergency Department with strong Nurse Practitioner and Physician Assistant support
24-hour hospitalist and radiology coverage
Full scope of services provided at hospital including General Surgery, OBGYN, Orthopedics, Primary Care, Oncology, Behavioral Health, Cardiology, and Urology
Strong air and ground support to immediately transfer patients to Vidant Medical Center, a level 1 trauma center located in Greenville, NC
Benefits
Excellent compensation and benefits package
Relocation assistant
Potential for resident/fellow stipend
To apply please reply with the following to lindsay@tinkbird.com
1. Name, number and email
2. Best time to reach you?
3. What is your potential start date availability like?