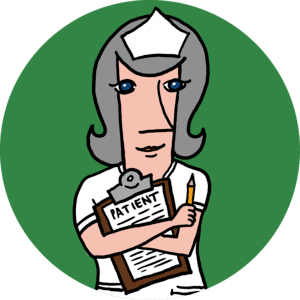 MD/DO-Family Medicine/ Internal Medicine- Raleigh/Durham, NC
Job Code:

1198

Job Type:

All

Degree Requested:

Physician

Specialty Requested:

Family Practice,Internal Medicine
TinkBird HealthCare Staffing has an amazing opportunity for a Spanish speaking MD/DO available in Raleigh and Durham. This is an excellent chance to practice in one of the fastest growing places in the country!
Will hire quickly, family practice environment.
Requirements:
Family Practice setting
Must be BC/BE
Must be Spanish speaking
Must be comfortable and enthusiastic about working with the underserved Hispanic population within this community based private practice.
NC Medical License and unrestricted DEA
Schedule
Monday -Friday hours are 8am-6:30pm
Saturday hours 8am-4:30pm (paid 10 hours)
4-10 hour shifts per week
1 Saturday per month is required
Job Details
Outpatient Only
4 patients per hour maximum
Patients are 16 years of age and up and primarily 18 years-up.
Will work alongside PA/FNP's and will have supervisory responsibilities
EMR-Athena
Facility Details
2 clinic-One in Raleigh and One in Durham
6 patient rooms
1 MA 1 receptionist
PA/FNP's
Benefits
Above market productivitiy bonus
401k program (no match)
Certification Reimbursement
CME time and allowance of 5 days and $1500
Very generous incentive program
15 vacation days to start and increases to 20 with longevity
Salary and benefits are negotiated between the facility and the applicant directly and will not be discussed with the staffing agency
Location:
Raleigh and Durham are both a part of The Triangle Area of North Carolina. The name comes from the more formal The Research Triangle due to the area being anchored by 3 major universities: North Carolina State, Duke, and UNC Chapel Hill.  With these 3 major universities in the area you're definitely in for a treat if you are into college sports! The area is centrally located with short drives to both breathtaking mountains and crystal clear beaches. The region is one of the fastest growing in the country and is a very attractive place job searchers and especially for those in the tech space. The Triangle is brimming with things to do including the vibrant arts and music scene, a world-class terrific culinary scene, and several great festivals amongst others. The education options are endless as well with great public and private school options available. The Triangle is certainly a great place to call home!
To apply please reply with the following to lindsay@tinkbird.com
-Resume
-Time you can take a 5 minute call today