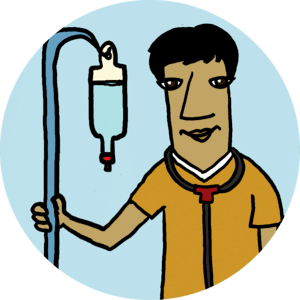 MD/DO-Gastroenterology- Lewisburg, PA – Locum
Job Code:

1490

Job Type:

Locum Tenens

Degree Requested:

Physician

Specialty Requested:

Gastroenterology
TinkBird Healthcare Staffing is seeking a BC Gastroenterologist to cover one week a month of 24 hour call in a hospital setting in Lewisburg, PA. The need runs from January 2022 to June 2022. 
 Please see details and how to apply below.
Brief overview of job: Physician will take 1-2 weeks of call (Monday-Monday) a month. Generally procedures in the AM with afternoons free for inpatient consults as needed. No EUS or ERCP procedures. Possibly including clinic work one day a week.
Dates of Coverage: 1/22-6/22
Hours each day: 24 hour call
On Call schedule:  24 hour call
Degree Requested: MD/DO
Experience requested: 1+ Year
Specialty: Gastroenterology
Board Certification required: Yes
Do you have a supervising MD (mid-level only): NA
Certifications Required: BLS
Credentialing Time Frame: 3 months
EMR/EHR system: Allscripts
How many providers on site: 1 FT Gastro, 2 PAs to do rounding and assist
Patient Load: Inpatient Average Census 1-2
Age Range: Mostly Adult
Mileage Reimbursement: Yes
Flight: Yes
Hotel: Yes
Phone/Video interview before confirmation: Yes
Facility Timeline: ASAP
Hiring Process: Submittal, phone interview, credentialing
Covid Vaccine Required
To apply please inquire with Lindsay@tinkbird.com/ 919-473-6998- can call or text!