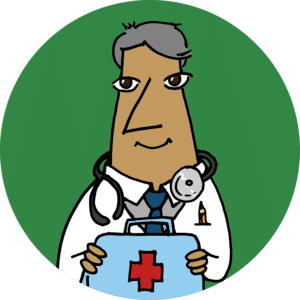 MD/DO – Hematology and Oncology – Wilmington, NC – Perm
Job Code:

1528

Job Type:

Permanent

Degree Requested:

Physician

Specialty Requested:

Hematology - Oncology
TinkBird Healthcare Staffing is actively seeking a Hematology/Oncology Physician to join a well-established Hematology and Oncology practice in Wilmington, NC starting ASAP. This position will provide a signing bonus.
Job Type: Perm
Degree: MD/DO
Specialty: Hematology and Oncology
Schedule:
Full-time
Flexible work schedule to include 4 or 5 days per week
Provider Requirements:
Seeking BC/BE candidates (experienced candidates should be Board Certified/Eligible in both Hematology and Oncology)
Job/Facility Details
Inpatient/Outpatient Care with balanced work-load
Large collaborative network of providers-including Internal Medicine, Family Medicine, OB/GYN,
Hospitalist call support and inpatient management
On-site state-of-the-art infusion center
Onsite lab and advanced diagnostics
Community tumor and lung board
Service area population of 600,000 plus
Office based NextGen  EMR, Oncology EMR-IKnowMed, Hospital-Epic EMR
Benefits:
Strong compensation package with generous base salary and unlimited comp potential all while maintaining an excellent work/life balance
Generous benefits package including-401k with profit sharing, health and dental insurance, malpractice and so much more
Collegial team of  220 + providers represending primary care and 23 different specialties with 19 locations.    Working together to provide better health for our community.
Location
Wilmington is a beautiful area in coastal North Carolina with miles of beaches and an exciting downtown. Wilmington has a mixture of history, breathtaking nature and is an overall great community.  They have top schools and thriving businesses that will bring you the perfect environment for you and your family.
Start Date: ASAP
To apply please reply with the following to lindsay@tinkbird.com
1. Name, number and email
2. Best time to reach you?
3. What is your potential start date availability like?