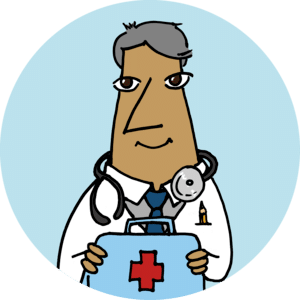 MD/DO – Hospitalist(Nocturnist)-Clinton, NC – Perm
Job Code:

1158

Job Type:

All

Degree Requested:

Physician

Specialty Requested:

Hospitalist
**Tweet Tweet** TinkBird is actively seeking a qualified Hospitalist-Nocturnist at a facility an hour South of Raleigh, NC.
Set in the coastal plains, this community has a lot to offer someone looking to further their career while enjoying life at a more casual pace. It is a cozy city that offers small town life with the accessibility of urban amenities. Enjoy easy access to museums and historic sites; stroll downtown for dining, markets, and local arts; exercise along outdoor walking tracks; go fishing or canoeing down clean waterways that flow for miles; tee off at area golf courses; or plan a weekend hunting and camping trip. Located close to I-95 and I-40, residents can easily venture to the sandy North Carolina coast or the beautiful Blue Ridge Mountains. This community truly exudes a relaxed lifestyle with warm, caring neighbors where hospitality is a way of life.
Job Type: Permanent, Full Time
Degree: MD/DO
Specialty: Family Practice
Provider Requirements
Seeking a qualified Family Medicine or Internal Medicine-Peds Physician for its hospitalist service;
BC/BE in Family Medicine or dual Internal Medicine/Peds.
Comfortable with ventilator
Must have NRP certification
Job Details
Full-time nocturnist to work approximately 10-12 shifts per month.
Nocturnist can expect to have 5 patient encounters per night and 3-4 Emergency Department admissions
Perform rounds on adult and pediatric patients
Attend caesarian sections and round in the newborn nursery
Run codes/round in the ICU
EMR: Meditech
Facility Details
The facility is a 146-bed community hospital, located in central NC. Hospital services include acute care, outpatient surgery, emergency medicine, and intensive care. Our specialties include general surgery, internal medicine, OB-GYN, orthopedic surgery, pediatrics, and urology. Hospital outpatient services include rehabilitation, diagnostic imaging, lab, home health, wellness center, and a sleep lab. There are also three hospital owned practices and an urgent care.
Salary & Benefits:
Relocation Assistance Offered
Loan Repayment Offered
Very Competitive Salary and Benefits Package
Seeking an Immediate Start Date
To apply please reply with the following to lindsay@tinkbird.com
1. Name, number and email
2. Best time to reach you?
3. What is your potential start date availability like?