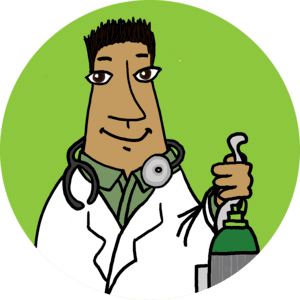 MD/DO – Internal Medicine – Charleston, SC – Perm
Job Code:

1364

Job Type:

Permanent

Degree Requested:

Physician

Specialty Requested:

Internal Medicine
TinkBird Healthcare Staffing is actively seeking a BC/BE Internal Medicine physician to work as a faculty member a new residency program in desirable Charleston, SC.
Job Type: Perm
Degree: MD/DO
Specialty: Internal Medicine
Schedule:
Full time position with protected on-clinical administrative time of 20 hours per week
1:5 call schedule
Provider Requirements:
Must be BC/BE in Internal Medicine
Must have minimum of three years post-residency experience, preferably in an Academic setting
Excellent interpersonal and communication skills
Strong team building skills
Candidates with recent scholarly activity such as peer reviewed funding, publication of original research or review articles in peer-reviewed journals, chapters in textbooks, publication or presentation of case reports or clinical series at scientific society meetings, or participation in national committees or educations organization highly encouraged to apply
Job/Facility Details
Faculty member of a new residency program
321-bed major medical center with 24-hr emergency room and level II trauma center; Award winning heart center; critical care services and 24/7 hospitalist and intensivist programs
Benefits:
Competitive salary
Insurance benefits
401K match
PTO
Occurrence based malpractice
Location
An extraordinary coastal city, rich in history and traditions. Charleston, SC has earned national and international recognition of distinction in economic development, access to global markets, tourism, medical care and entrepreneurial opportunity. With its diverse economic mix, the area continues to grow; yet its rich, historic charm and cultural sophistication are evident throughout the city. These distinguishable qualities have established the foundation that has led Charleston to the forefront of cities created with innovation, creativity and a steadfast commitment to building excellence for the future. The region also boasts a multi-billion dollar visitor industry, one of the Southeast's most impressive medical hubs, a well-established base of national and international manufacturers, as well as a large military presence. In addition, arts, recreational and cultural opportunities are abundant.
Start Date: ASAP
To apply please reply with the following to lindsay@tinkbird.com
1. Name, number and email
2. Best time to reach you?
3. What is your potential start date availability like?