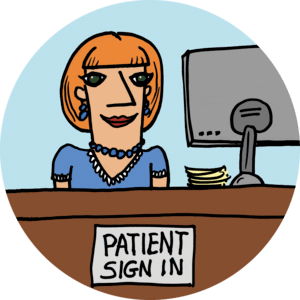 MD/DO-Pediatrics- 1 hour from Asheville, NC
Job Code:

1196

Job Type:

All

Degree Requested:

Physician

Specialty Requested:

Cardiology - Pediatrics
TinkBird Healthcare Staffing is looking for a BC/BE Pediatrician for a growing facility an hour from Asheville, NC.
The facility is just a short drive to the beautiful mountain city of Asheville, NC.  If you enjoy the mountains, cozy winter winters, an eclectic downtown area, and a thriving arts scene, this a great opportunity to you. Spectacular waterfalls, fantastic hiking trails, pristine fishing streams and abundant wildlife are among the area's many natural treasures. Half of the town that the facility is located in is located in the  Nantahala National Forest. Comprised of over half of a million acres of unspoiled beauty, the rolling mountains rise to peaks over 5,000 ft. high from the valley of the Little Tennessee River. This area is also rich in gems and minerals and has earned the name "Gem Capital of the World".
Position: Permanent
Degree: Physician
Specialty: Pediatrics
Schedule:
Monday – Friday
8:30am – 5:00pm
Requirements:
PALS/NALS/BLS certification preferred
3+ years experience preferred
Medicaid enrolled
Brief Description of Position:
20-25 Patients/Day
Kids only
15 minute appointment slots
EMR – Office Practicum
CLIA labs on site
Multiple locations in NC
Facility Details
The facility is a part of one of the largest pediatric groups in North Carolina. They've celebrated over 15 years of service to children, with over 20 locations spanning from mountains to the coastline, and covering the interior counties of our great state and one site in GA. Currently, they serve 67 North Carolina counties, employing 186 healthcare staff and empowering 47 providers who are delivering excellent pediatric healthcare services to more than 98,500 patients.
Start Date:  ASAP
For more information about this opportunity give Chris a chirp at 919-213-0842. You can also send your CV to Chris@TinkBird.com! Hurry because this opportunity won't last long!