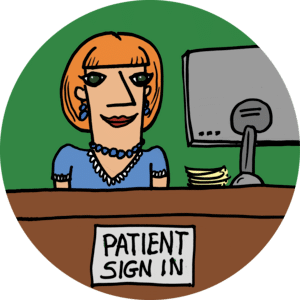 MD/DO – Pulmonology – Florence, SC – PERM
Job Code:

1357

Job Type:

Permanent

Degree Requested:

Physician

Specialty Requested:

Pulmonology
TinkBird Healthcare Staffing is actively seeking a BC/BE pulmonary trained physician to join an established outpatient practice in Florence, SC. This position is hospital employed.
Position Type: Permanent
Degree: Physician
Specialty: Pulmonology/Critical Care
Job Details:
2 MDs and 2 NPs on staff
Located in a cancer treatment center
Outpatient
Facility/Hospital Details:
461 bed tertiary care institution that includes a Heart and Vascular Center, Level 2 Trauma Center, Chest Pain Accredited Center, 65 bed ER, 2 New Progressively designed ICU towers with 120 beds, Cancer Center, Hospitalist and Intensivist Departments and extensive Women's and Children's Services
Compensation & Benefits
Competitive Base Salary, plus incentive bonus based on RVU production
Paid malpractice insurance
Commencement bonus
Relocation & CME allowance
Paid Malpractice Insurance
Comprehensive health and retirement benefit package
Salary and benefits are negotiated between the facility and the applicant directly and will not be discussed with the staffing agency
Location:
Florence, SC is conveniently located near major cities such as Charlotte, NC, and Charleston, SC. With warm weather, it offers outdoor recreation, such as, golf, tennis, and water activities year-round. This mid-sized Southern city is large enough to boast a performance theater, symphony orchestra, many ballet companies, museums, festivals, the Pee Dee Cyclones in the Southern Professional Hockey league, and the world-class recreation complex Freedom Florence. Still, the City is small enough to preserve a small-town feeling with several tree-lined streets and parks, all of which add to the pleasant lifestyle that citizens enjoy. A recent revitalization of its downtown has made Florence a center of activity for visitors and people living in the Pee Dee region. Great dining, cultural events, live music, shopping and the arts now define the Florence scene. With excellent year-round weather and a very comfortable cost of living, Florence is sure to please!
Start Date: ASAP
To apply please reply with the following to lindsay@tinkbird.com
1. Name, number and email
2. Best time to reach you?
3. What is your potential start date availability like?