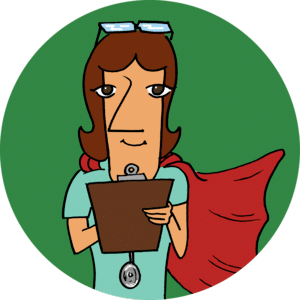 MD – Emergency Room – Clinton, NC -PERM
Job Code:

1244

Job Type:

All

Degree Requested:

Physician

Specialty Requested:

Emergency Medicine
TinkBird Healthcare Staffing is seeking a board-certified Emergency Medicine or Family Medicine physician to join an Emergency Medicine team at a hospital an hour South of Raleigh, NC. We seek a skilled and experienced physician who is comfortable with being the solo provider and who maintains a strong focus and commitment to providing outstanding and compassionate care to all patients.
Set in the coastal plains, Clinton has lot to offer someone looking to further their career while enjoying life at a more casual pace. It is a cozy city that offers small town life with the accessibility of urban amenities. Located between Raleigh's downtown and the relaxed setting of Wrightsville Beach, one can enjoy a casual daily life in the warm-hearted south that boasts lots of history such as the Oak Grove Plantation and the Bentonville Battlefield. Enjoy easy access to museums and historic sites; stroll downtown for dining, markets, and local arts; exercise along outdoor walking tracks; go fishing or canoeing down clean waterways that flow for miles; tee off at area golf courses; or plan a weekend hunting or camping. A great place to raise your baby chicks with easy access to all exciting adventures of North Carolina!
Job Type: Permanent, Full Time
Degree: MD/DO
Specialty: Family Practice or Emergency Medicine
Schedule/Facility Details:
Nights Only
10-12 shifts per month
7:00pm-7:00am schedule
Job Details
Physician will be expected to act as solo physician covering Emergency Department with two other mid-level split coverage
Daily average volume of 90-100 patients
Treat a wide rang of medical issues from infancy through adulthood
Meditech EMR
Provider Requirements:
NC DEA license
Board Certification
BLS and ACLS certification
Experience in Occupational Medicine and Acute care preferred
Experience treating both pediatric and adult patients preferred
Recent grads encouraged to apply
Benefits:
Relocation allowance and or sign-on bonus options
Employee benefits package including vacation/PTO, health insurance and 403B
The option of a free or discounted gym membership at The Center for Health + Wellness
Seeking an Immediate Start Date
To apply please reply with the following to lindsay@tinkbird.com
1. Name, number and email
2. Best time to reach you?
3. What is your potential start date availability like?