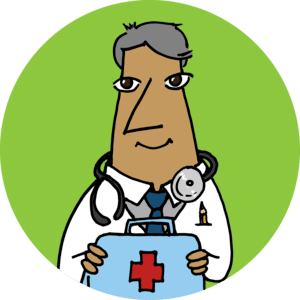 MD – Primary Care – Raleigh, NC – Permanent
Job Code:

1383

Job Type:

Permanent

Degree Requested:

Physician

Specialty Requested:

Primary Care
TinkBird Healthcare Staffing is actively seeking a BC/BE Internal Medicine physician to join a large independent, multi-specialty practice in Raleigh, NC. The practice has been established for 45 years.
Position Type: Permanent
Degree: MD
Specialty: Internal Medicine or Family Medicine
Schedule:
M-F
4.5 day work week – half day off per week
Shared Call: 1:17; cloud based
Provider Requirements:
Board Certified in Internal or Family Medicine
2+ years' experience in Primary Care
Job Details:
Outpatient only
17-21 patients per day
EMR: All-scripts professional
Patients aged 18 and up
Collaborative environment as it is multi-specialty; 6 physicians and additional APPs on on site
No Sports Medicine, pure Primary Care
Each provider has 2 exam rooms and 1 support staff along with them
Owners work in the network – position could be a shareholder opportunity if preferred
Compensation & Benefits
Competitive Base Salary, plus productivity incentives
20 days PTO per year; including CME
Relocation or sign on bonus
Paid Malpractice Insurance – 1mil/3mil; tail not covered
Comprehensive health and retirement benefit package
Salary and benefits are negotiated between the facility and the applicant directly and will not be discussed with the staffing agency
Location:
Consisting of Raleigh, Durham and Chapel Hill, the Triangle is known for its strong research/technology roots and collegiate rivalries. With steady job growth and high quality of living, it is sure to please. The area is centrally located with short drives to both breathtaking mountains and crystal-clear beaches. The region is one of the fastest growing in the country and is an extremely attractive place for job searchers, especially those in the tech space. The Triangle is home to a diverse mix of young, friendly, and educated residents. The area offers fine and affordable dining, beautiful green spaces, and family-friendly museums. You can enjoy growing art and music scenes defined by monthly gallery walks, summer concerts, and various musical and cultural festivals. The education options are endless as well with great public and private school options available. The Triangle is certainly a great place to call home!
Start Date: ASAP
To apply please reply with the following to lindsay@tinkbird.com
1. Name, number and email
2. Best time to reach you?
3. What is your potential start date availability like?