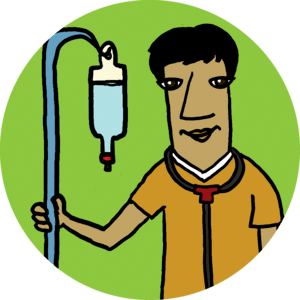 NP/PA – Urgent Care/Primary Care – Thomasville, NC – Perm
Job Code:

1299

Job Type:

Permanent

Degree Requested:

Nurse Practitioner,Physician Assistant

Specialty Requested:

Primary Care,Urgent Care
TinkBird is actively seeking a Physician Assistant or Family Nurse Practitioner to work at a primary/urgent care in Thomasville, NC thirty mins southwest of Greensboro.
Job Type: Permanent, Part-Time
Degree: NP/PA
Specialty: Primary Care/Urgent Care
Schedule:
30 hours per week; weekdays only Monday-Friday 
Provider Requirements:
1+ year experience required; 2+ years preferred
Must be able to build a practice – people skills are important
Provider must have an entrepreneurial spirit
Will need to obtain DOT certification within 60 days
Job Details
Solo provider on site
~ 25 patients per day
Patients will be all age ranges
Will perform sutures, EKGs, urgent care and chronic disease treatment
X-ray reads
EMR: Athena
Salary & Benefits:
Bonuses
Comprehensive Benefits Package
PTO
Salary and benefits are negotiated between the facility and the applicant directly and will not be discussed with the agency
Location:
Located in central NC, Greensboro is an amazing city to call home. With a population of 280,000+ Greensboro ranks as the 3rd most populous city in the state and offers something for everyone. With over 150 restaurants, several micro-breweries, many beautiful parks, the arts and golf being just the tip of the iceberg of the activities available in the "The Gate City". Greensboro is also home to UNC-Greensboro and NC A&T University which are both a part of the UNC system. With a great cost of living that is below the national and state average, Greensboro offers a great quality of life!
Start Date: ASAP
To apply please reply with the following to lindsay@tinkbird.com
1. Name, number and email
2. Best time to reach you?
3. What is your potential start date availability like?