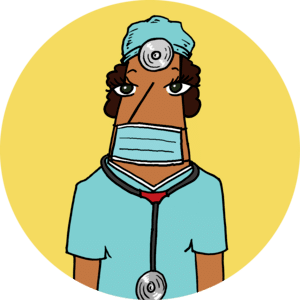 RN – Infusion – Savannah, GA – Perm
Job Code:

1332

Job Type:

All

Degree Requested:

Registered Nurse
TinkBird Healthcare Staffing is actively seeking a clinical nurse to work at an infusion clinic in Savannah, GA. This outpatient clinic offers infusion services for patients with chronic conditions and is an alternative to the patients receiving infusions at a hospital or specialty provider's office.
Job Type: Permanent, Full Time
Degree: RN
Specialty: Infusion
Provider Requirements:
Must have strong IV skills, a "good stick"
CRNI or other infusions specialization desirable
2 years of nursing experience
Must have compact RN license
BSN preferred
Must have BLS certification
Job Details
Provides infusion and other skilled nursing care to patients including: Patient assessment, patient and caregiver education, development and revision of the Plan of Care and the Plan of Treatment, implementation of physicians orders, monitoring patient response, psychosocial support
Provides pre-discharge patient assessments when appropriate
Completes all required patient care documentation and reports accurately
Must be willing to travel to Okatie, Beaufort and Hilton Head, SC as needed (mileage reimbursed)
Facility Details:
Outpatient – offering infusions for chronic disease treatments (MS, Chrones, Chemotherapy)
MD or NP, Nursing Supervisor, 1 RN on site
Facility includes snack room, TV's, Large recliner room with multiple patients getting infusions and a private room
Clinic is an alternative to patients going to the hospital or specialty physician office to receive an infusion
Primarily adult patients
EMR: CPRplus
Salary & Benefits:
Competitive salary
401k program
Comprehensive Benefits Package
PTO
Salary and benefits are negotiated between the facility and the applicant directly and will not be discussed with the agency
Location:
Referred to as "The Hostess City of the South," Savannah is the oldest city in Georgia and has a long and colorful history that attracts millions of visitors each year. From cobblestone streets and public parks to some of the most unique architecture of the South, Savannah is an old beauty that has aged with grace. Savannah is one of the most walkable cities in the US and is packed with restaurants of all types – four-star dining to casual, hole-in-the-wall eateries. With a relatively low cost of living, Savannah is a great place to call home.
Start Date: ASAP
To apply please reply with the following to lindsay@tinkbird.com
1. Name, number and email
2. Best time to reach you?
3. Salary expectation?
3. What is your potential start date availability like?
4. Is your resume up to date?  (Current address? Employment History? including dates, locations, type of employment)