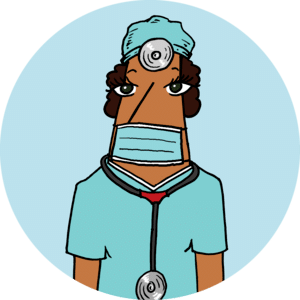 RN – Labor and Delivery – Reno, NV – Locum
Job Code:

1410

Job Type:

All

Degree Requested:

Registered Nurse
TinkBird Healthcare Staffing is seeking an experienced Labor and Delivery Nurse to cover night shifts in a hospital setting in Reno, Nevada. The job will begin 9/20 and run for 12 weeks. To apply please inquire with Lindsay@tinkbird.com 919-473-6998- can call or text!
Please see details and how to apply below.
Brief overview of job: Labor and Delivery nursing involves assisting families throughout the birth process, working on a team with physicians, midwives and other professionals. L&D nurses care for women during both normal and problematic pregnancies, providing information, guidance and hands-on clinical care. They are also important participants in the birth process itself and are key sources of information and support for the whole family during the period following birth.
Hourly Pay Rate: 110/hour
Weekly Travel Stipend: $1200
Employment Status: 1099
Dates of Coverage: 9/20 – 5 weeks, 3 shifts a week including weekend shifts
Hours each day: 7:00pm-7:30am
On Call schedule: NA
Degree Requested: RN
Experience requested: 1+ year L&D experience preferred
Specialty: Labor and Delivery
Certifications Required: BLS, ACLS, PALS, NV License, Covid 19 Vaccine
EMR/EHR system: Epic
Clinical Setting Staff: Busy Hospital Setting
Age Range: Adult women patients
Job Duties:
Assess patients in triage for preterm labor, active labor, rupture of waters, pregnancy complications, or co-existing issues
Assist in maintaining pregnancy in antepartum mothers
Fetal assessment and monitoring
Maternal physical assessment(s)
Manage patients in labor, including induction assistance, epidural assistance, pain management, education, and delivery support
Assist and circulate in operating room for cesarean sections, tubal, and emergency obstetric and gynecological procedures
Medication administration and immunizations
Patient education related to medications, labor, pushing, delivering, and postpartum care of mother and baby
Newborn care and assessment for healthy infant
Breastfeeding and postpartum support/management
Charting via electronic medical records
Collaboration with care management team, including anesthesiologist, physician or midwife, lactation nurse, and charge nurse
Specific Dress Code: Scrubs
Phone/Video interview before confirmation: Yes
Facility Timeline: ASAP
Hiring Process: Interview, Credentialing, Start
To apply please inquire with Lindsay@tinkbird.com 919-473-6998- can call or text!