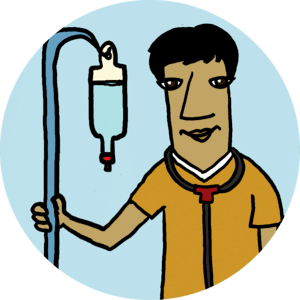 RN – Med Surg/Telemetry – Silverdale, WA
Job Code:

1467

Job Type:

Locum Tenens

Degree Requested:

Registered Nurse
TinkBird Healthcare Staffing is seeking Med-Surg/Telemetry RN's to cover a 36 hour/week schedule for day/evening/night shifts in Silverdale, WA. The assignment will begin ASAP and go for 8 weeks with possible extension. To apply please inquire with jenna@tinkbird.com 919-867-4172- can call or text!
Weekly Gross Pay up to $5,100/week
Dates of Coverage: ASAP-8 weeks
Hours each day: 12 hour shifts
On Call schedule: Based on hospital need
Degree Requested: RN
Experience requested: Minimum 21years experience in Med/Surg, Telemetry
Specialty: Med/Surg, Telemetry
Certifications Required: BLS
Current valid WA-  OR ANY STATE license
Must have COVID-19 Vaccine
RN( Acute Care with Telemetry)
* Develop a plan of care for individual patients by interviewing patient and family members, reviewing the patient's health record, and determining the kind of health and physical care required, including discharge planning. The plan of care reflects any special cultural, religious, physical, and psychosocial needs identified, and contains expected outcomes individualized to the patient or situation.
* Initiate appropriate measures in emergency situations when the physician is not immediately available, for example, take resuscitative measures in case of cardiac or respiratory arrest.
* Administer therapeutic measures as prescribed by the physician such as medications and IV
therapy that alter hemodynamic status, respiratory therapy, mechanical ventilation, etc.
* Plan, provide and appropriately document the teaching of patients and families in preventative, curative and rehabilitative measures, taking into consideration patients' and families' learning needs, styles, barriers, and readiness to learn.
* Record observations, nursing interventions, therapeutic measures administered, and status of coordinated activities between nursing and other professional disciplines.
* Evaluate progress toward attainment of outcomes including patient status, interventions, and patient response to nursing and therapeutic interventions, and update the plan of care.
* Document specific health care requirements for patients and prepares written assignments to individual team members, matching the skills and abilities of staff to the care requirements of patients.
* Plan and develop care delivery and implementation of the plan and coordinates the documentation of care.
* Assume oversight for patient care administered by licensed practical nurses and unlicensed personnel in any assigned or delegated tasks.
* Provide technical guidance, delegation and direction to other registered nurses, licensed practical nurses and unlicensed personnel.
* Share responsibilities for sustaining adequate supplies and equipment as well as general upkeep of the unit and in preserving a safe environment.
* Maintain knowledge and competency that reflects current nursing practice and promotes professional growth for self and other staff members.
Need: Telemetry experience; BLS; 36 hours; Flexible to all shifts.
Phone/Video interview before confirmation: Yes
Facility Timeline: Phone interview, credentialing, start
To apply please inquire with jenna@tinkbird.com 919-867-4172- can call or text!