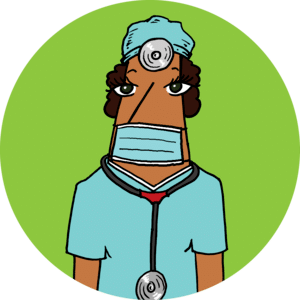 Hospitalist – MD/DO – Eastern NC – Locum
Job Code:

1439

Job Type:

Locum Tenens

Degree Requested:

Physician

Specialty Requested:

Hospitalist
TinkBird Healthcare Staffing is seeking Board Certified Internal Medicine/Family Medicine Hospitalists to provide locums coverage for two hospitals in a large Health system in Eastern NC.
Coverage Needed: Ahoskie, NC
New providers will need to come in the day before scheduled start date for orientation.
Oct. 29th -31st
November –ongoing
7a – 7p -12 hour shifts
7 on 7 off schedule
Shift week starts on Tuesday
Job Highlights include:
Inpatient Only
No Call Coverage
Low Volume Emergency Department
EPIC EMR
Average Total Inpatient Census: 54
Average # of Patients/Day/Provider: 16-18
Average # of Admissions/Day/Provider: 2
BLS required
ICU/Critical Care Duties-provider must be comfortable with vent management
Not expected to serve as backup to ER
Run Codes
23 Bed Surgical Unit
28 Bed Medical Unit
10 Bed ICU
Hospital Info: is a 114-bed, not-for-profit hospital, located in Ahoskie NC.  This area features beautiful rural scenery and a climate conducive to year-round, outdoor activities.  The 15-bed ER serves approximately 21,000 patients per year from the local community and surrounding towns. This modern facility provides a wide range of health services to its 39,000 residents in the four-county area.
2nd Location
Coverage Needed: Roanoke Rapids, NC
December 21st-25th, 24th-30th, 25th-30th, 31st-January 6th and January 4th-6th (2022).
8a-8p
Job Highlights include:
Inpatient only
Call schedule: Day shift physicians each take a 2.5-hour admission block, rotating the morning, afternoon and evening admissions. Any night call and/or admissions are covered by the physician working 8 p.m. to 8 a.m.
EHR for Vidant Health is EPIC
ACLS certification required
Avg # of patients/day/provider: 15
Avg # of admissions/day: 2-3/provider
Avg # of admissions/night: 4-6
Responsible for ICU/Critical Care duties
Traditional and interdisciplinary rounding, consults, admissions, management of vent patients in ICU is preferred; procedures are optional. Cardiology, orthopedics, nephrology, general surgery, urology, infectious disease and psychiatry specialists are available locally.  Strokes, brain bleeds and acute MIs are routinely transferred out to tertiary care facilities by the Emergency Care Center physicians
 
Hospital Info: is a 204-bed acute care hospital in Roanoke Rapids, NC that includes a medical staff of over 60 physicians. With a service area that includes Halifax, Northampton, and Warren counties, the hospital offers a broad range of medical and surgical services including 24-hour emergency care, primary and specialty care, and diagnostic services.
Need 3 written references with last clinical contact date within the last 12 months to apply
To apply, please contact our group ASAP via text, email or call Lindsay 919-473-6998; Lindsay@tinkbird.com