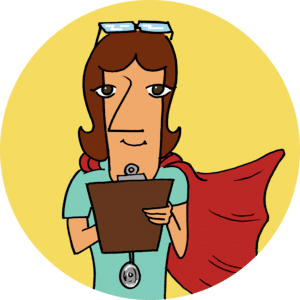 MD/DO – Geriatrics – Wilmington, NC – Perm
Job Code:

1022

Job Type:

Permanent

Degree Requested:

Physician

Specialty Requested:

Geriatrics
*Tweet Tweet* TinkBird Healthcare Staffing is actively seeking a Board Certified Physician for a Geriatric PACE facility in Wilmington, North Carolina. If you would like to hear more details on this opportunity, please contact us at 919-326-4112.
The heart of Wilmington is concentrated in its lively, walkable river district, which showcases the city's progressive culture and historic setting. Defined by its rich past and a bright future, Wilmington, NC, is a vibrant riverfront city with timeless character that has preserved its historic places, while fostering an ever-evolving independent spirit. Just minutes and ten miles east, Wrightsville Beach offers a totally different experience – five miles of pristine beach and marshland, perfect for mild-to-wild water-sports adventures. South of Wilmington is Carolina Beach and Kure Beach, known as Pleasure Island.
Job Type: Locum to Permanent
Degree: Physician
Specialty: Family Medicine, Internal Medicine, Geriatrics
Provider Requirements/Preferences:
3 years in medical practice for the Chronic Care population
At least 3 years working with a skilled nursing facility, PACE, or hospice
Experience working with an interdisciplinary team
BC in Internal Medicine, Family Practice, Geriatrics
Geriatric certification preferred
Knowledge of chronic care/geriatric issues
DEA registration
Facility/Job Details:
Supervises all medical/paramedical services
25% Supervisory, 75% Direct Patient Care
Day to Day Primary Care
Oversee 2 Nurse Practitioners
Limited On Call consultation
Accurate and timely documentation of all services using best practice methods provided through use of a PACE Specific EMR
Conducts assessments and reassessments for plans of care as necessary and presents information on participants and interventions to the team appropriately.
Positive interpersonal relationships and clear, consistent communication with staff and clients
Attends all scheduled Team, Care Plan meetings, and staff meetings in person or teleconferencing
Start Date: November 30th, 2020
Don't be a loon and let this awesome opportunity fly the coop! Call Lindsay today at 919-473-6998 for more information! You can also send your CV to Lindsay@tinkbird.com!