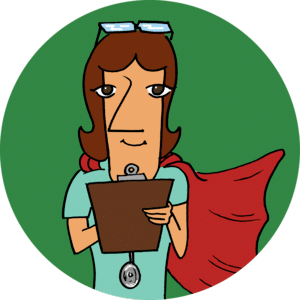 RN – Clinical Nurse Manager – Winston Salem, NC – PERM
Job Code:

1367

Job Type:

Permanent

Degree Requested:

Registered Nurse
TinkBird Healthcare Staffing is actively seeking a Clinical Nurse Manager to work at an infusion clinic in Winston Salem, NC. This outpatient clinic offers infusion services for patients with chronic conditions and is an alternative to the patients receiving infusions at a hospital or specialty provider's office. This a great position for nurses looking for longtime relationships with their patients.
Job Type: Permanent, Full Time
Degree: RN
Specialty: Infusion, Nurse Management
Provider Requirements:
Must have 2 years of Infusion Experience (ex. Oncology, Infusion clinic, infusion suite)
Must have 2 years of leadership experience (beyond charge nurse duties)
Must be willing to train nurses
Must be willing to travel to Greensboro and Raleigh office when needed
BSN preferred
Must have BLS certification
Must have experience with budgets and accreditation processes.
Job Details
Clinical Nurse Manager will actively recruit and retain qualified staff according to the budget and census and need
RN Manager will be a working clinician 2-3 days/week.
Provides on-going, clear, measurable performance expectations for staff
Provides on-going feedback to staff. Guides and counsels staff consistently
Completes performance appraisals of all staff managed
Reviews CPR+ patient census and nursing activity reports to ensure accuracy
Providers oversight of staff to ensure quality clinical care in accordance with physician orders and company policies
Facility Details:
Outpatient – offering infusions for chronic disease treatments (MS, Chrones, Chemotherapy)
MD or NP, Nursing Supervisor, 1 RN on site
Facility includes snack room, TV's, Large recliner room with multiple patients getting infusions and a private room
Clinic is an alternative to patients going to the hospital or specialty physician office to receive an infusion
Primarily adult patients
EMR: CPRplus
Salary & Benefits:
Competitive salary
401k program
Comprehensive Benefits Package
PTO
Start Date: ASAP
To apply please reply with the following to jenna@tinkbird.com
1. Name, number and email
2. Best time to reach you?
3. What is your potential start date availability like?