TinkBird Welcomes Anna Neugent!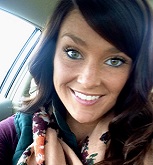 TinkBird is excited to welcome our newest team member, Anna Neugent, Director of Locum Tenens Staffing. Anna grew up in Winston Salem, NC and moved to the Raleigh area in 2007 to attend NC State University. She enjoys cooking, exercising and spending time with her family and friends.
Anna is excited to be apart of the TinkBird team and to work with our many wonderful healthcare providers and medical facilities!